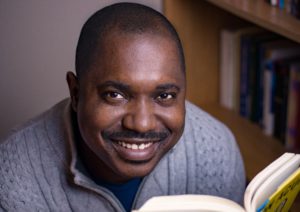 Hello, my name is Charles Mukhtar, also known as The Motivator.  I am a husband and a father to three sons and two daughters. Welcome, I am glad you visited my blog!
My blog's focus is on "Starting your tasks, staying focused, and finishing strong". Success does not come easy; you must take some considerate and focused steps to achieve it.
I write on self development, motivation, leadership, and occasionally write on marriage and relationships.
My goal is to write contents that you may be able to put to work in your personal and professional life. If you are looking for information that will help you to develop your personal or professional life – then this blog is a good place to start!
I hope my posts will give you the tools you need to take the first step towards your success. To make sure you don't miss my new posts, you can subscribe via Email. I also accept a limited amount of advertising.
Biography
I have been an (IT) Information Technology professional for the past ten years. I held various assignments starting from a help-desk support technician to Security Analyst where I design, assess, and audit SAP security accesses for over sixty thousands John Deere Company local and global employees.
I've developed a significant number of processes and documentations that have helped my peers simplify the work steps to increase productivity and quality. I have also led multiple groups of motivated but overwhelmed individuals to achieve their goals.
I am a member of Minnesota State University Moorhead, Project and Program Management advisory board. I also serve as a board member for Cultural Diversity Resources, which works on closing the cultural gaps among the residents of the Fargo, ND
I am married to my wife Rosa for the past 19 years. We live in Fargo, ND, where the coldness has created a good environment for me to stay in and write.
In my free time, I enjoy reading, writing, playing my guitar, and playing soccer. I am a member of the Tri-City soccer club Master's league team. I also volunteer to coach my children's soccer teams in summer.
A Word about Affiliates
Some of my articles contain affiliate links to products, apps, and services. If you click through and purchase, I will receive a small commission on the sale. Rest assured, I only recommend products or services that I personally use or believe will be helpful to my readers.
Contact Information
You can reach me via Email, Twitter, Facebook, LinkedIn, and Blog Comments. I look forward to hearing from you!
Disclaimer
This is my personal blog.  The opinions I express here do not necessarily represent those of any employer, company, or organization that I am affiliated with.  The information I provide is on an as-is basis. I make no representations as to accuracy, completeness, correctness, suitability, or validity of any information on this blog and will not be liable for any errors, omissions, or delays in this information or any losses, injuries, or damages arising from its use.